The Poconos may be noted for their winter activities, but there is certainly no less excitement in the summertime! The summers in the Poconos are full of many activities for both couples and families. After a fun day of area activities you can chill out by our beautiful sun-soaked pool, fish in one of our picturesque ponds, or just relax on a quiet swing and enjoy the country surroundings. Both children and adults will find plenty to keep them busy during your stay with us!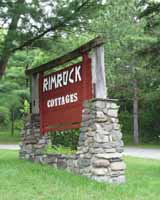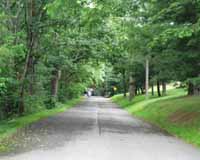 You're Here! The Entrance Drive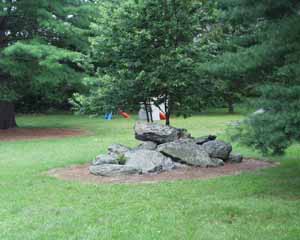 The grounds Dogs love the water in the heat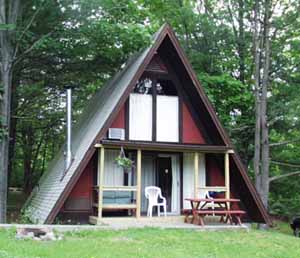 One of the A-Chalets (with brand-new porch)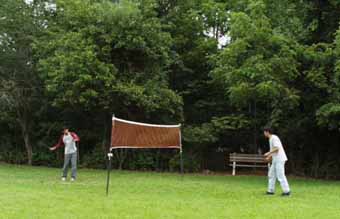 If you absolutely insist on exercising. . .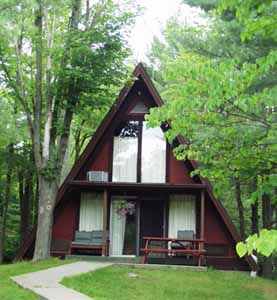 Another of the A-Chalets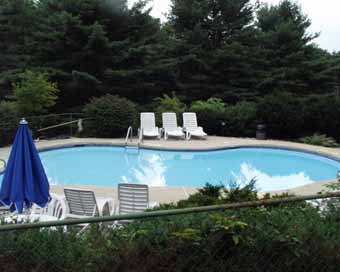 The pool is nice and cool on a hot day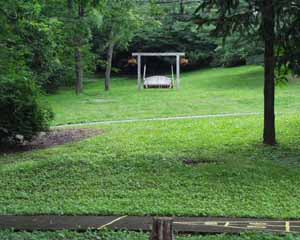 Kick back and enjoy the view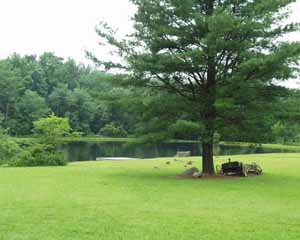 The fish are always biting at Rimrock!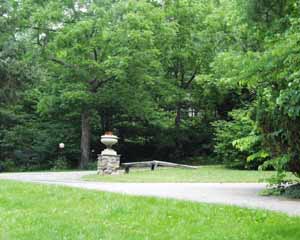 Trees everywhere!
Our romantic couple's A-Chalet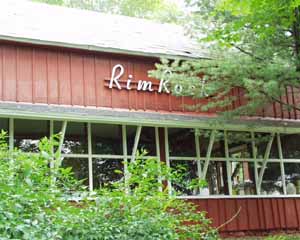 The office and game room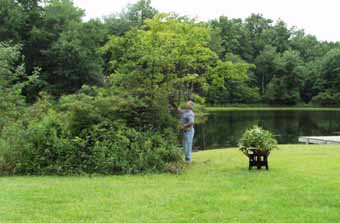 It takes a lot of work to make these trees look natural :)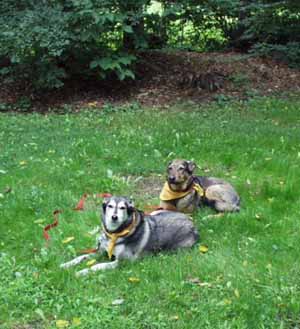 Deer you say? Can't you see we're on vacation.